A NON-PROFIT 501-(c)3 FARM ANIMAL SANCTUARY
COMPASSION AND LOVE FOR ALL BEINGS
Nicasio, California • Est. 2015
Our Hoedown 2018 event helped us to raise more than $27,000 to support the animals at Rancho! We hope to raise even more at this year's Hoedown, which will take place on Sunday, September 1, 2019. Click the "Hoedown Information & Tickets" button to the right for the lowdown on the Hoedown.
Video: Hoedown 2018
| | |
| --- | --- |
| Hoedown 2018 | Photos by Grace Halliday |
Hoedown Sponsors & Auction Donations
We owe many thanks to these generous individuals, organizations and businesses for supporting and providing for our animals by sponsoring this event, and by donating items to be auctioned off at this year's Hoedown. If you are interested in donating an item for our auction, please send a message to
info@ranchocompasion.org
.
A forever home
At Rancho Compasión, we provide a home to previously neglected, exploited, and abused farm animals. Founded by Miyoko and Michael Schinner, our sanctuary is nestled in the bucolic town of Nicasio, California, surrounded by beautiful redwood trees, bountiful wildlife, and a rich farming culture. We open our sanctuary to a growing number of rescued animals with the support of compassionate supporters.
Information on Rancho Compasión's Chickens and Newcastle Disease
UPDATE, July 16, 2019: We are happy to announce that, because the last Northern California case of Newcastle Disease was reported in excess of 120 days, we are now able to resume visits with our chickens and turkeys.
——————————
Since June of 2018, cases of Newcastle Disease, a contagious viral disease affecting the respiratory, nervous and digestive systems of birds and poultry, has been spreading through backyard exhibition chickens in Los Angeles and San Bernardino counties in Southern California. In March of this year, a backyard rooster in Redwood City tested positive for the disease and was euthanized.
Please view the information contained in the image to the right for more information about Newcastle Disease, its symptoms, how you can protect your animals from the disease, and how you can help to prevent the disease from spreading further.
As of April 2019, Rancho Compasión's chickens and turkeys have not been impacted by Newcastle Disease.
In order to minimize the risk of Newcastle Disease infecting our poultry population, we have temporarily declared our chickens and turkeys off-limits to visitors of Rancho Compasión.
Please visit the Animal Place website for additional information about Newcastle Disease.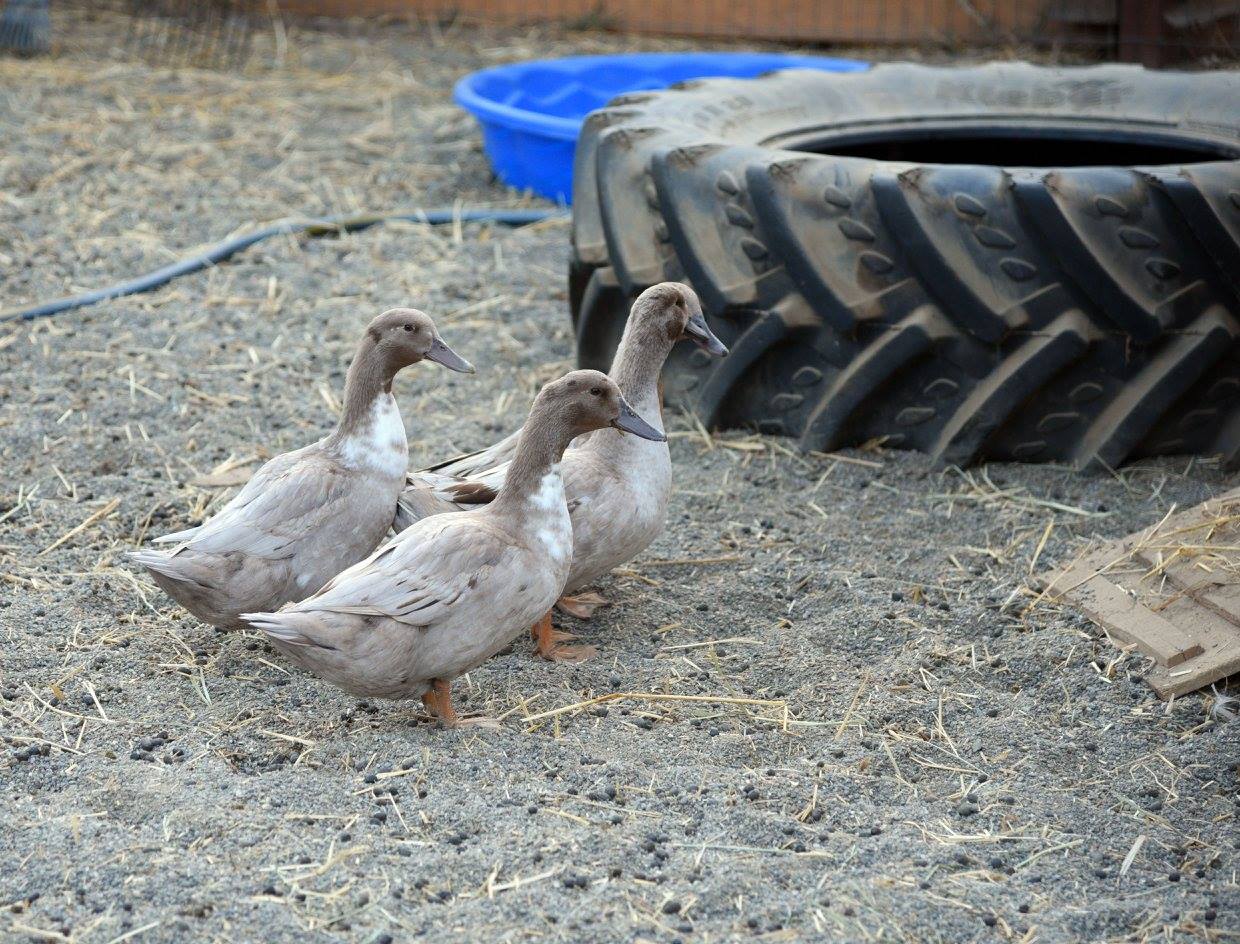 Meet our family
We have a big family! We provide home for rescued goats, sheep, cows, pigs, chickens, and ducks. Meet Reggie, Goober, Princess and much more. Life on the ranch doesn't get any better - or more compassionate - than this.
Volunteer opportunities
It takes many hours, many hands, and many kind hearts to keep things running smoothly here, and projects always abound. We welcome occasional and regular volunteers. Come on down to the ranch and lend a hand!
Events
From volunteer workdays, school field trips, potlucks, tours, to vineyard dinners, the Rancho is often humming with activity. Visitor Tours take place monthly from spring through fall (weather permitting) on the 2nd Saturday of each month. Check out our calendar to the right, or our Visit/Events page, for more information.